Pretty Perilous Parakeet



A debut spooky middle grade novel from Amazon best-selling author L.G. Cunningham, perfect for fans of Goosebumps and Scary Stories to Tell in the Dark.
Tarantulas, snakes and lizards are no problem whatsoever for 12-year-old animal expert, Archie Jones! 
But when an unexpected turn of events lead to his annoying sister demanding they take home an innocent golden-plumed parakeet from a creepy animal sanctuary (and its creepy owner), Archie discovers rather quickly that this is not a cute and cuddly bird.
Can Archie and his best-leopard-gecko-lizard-friend, Lizzie, return the evil monster bird before it destroys his life?
Can the siblings put their rivalry aside and find their way to the sanctuary through the dark forest?
Find out this and much, much more in this animal-packed, magical, hilarious, mind-blowing adventure that is sure to keep you asking: what happens next?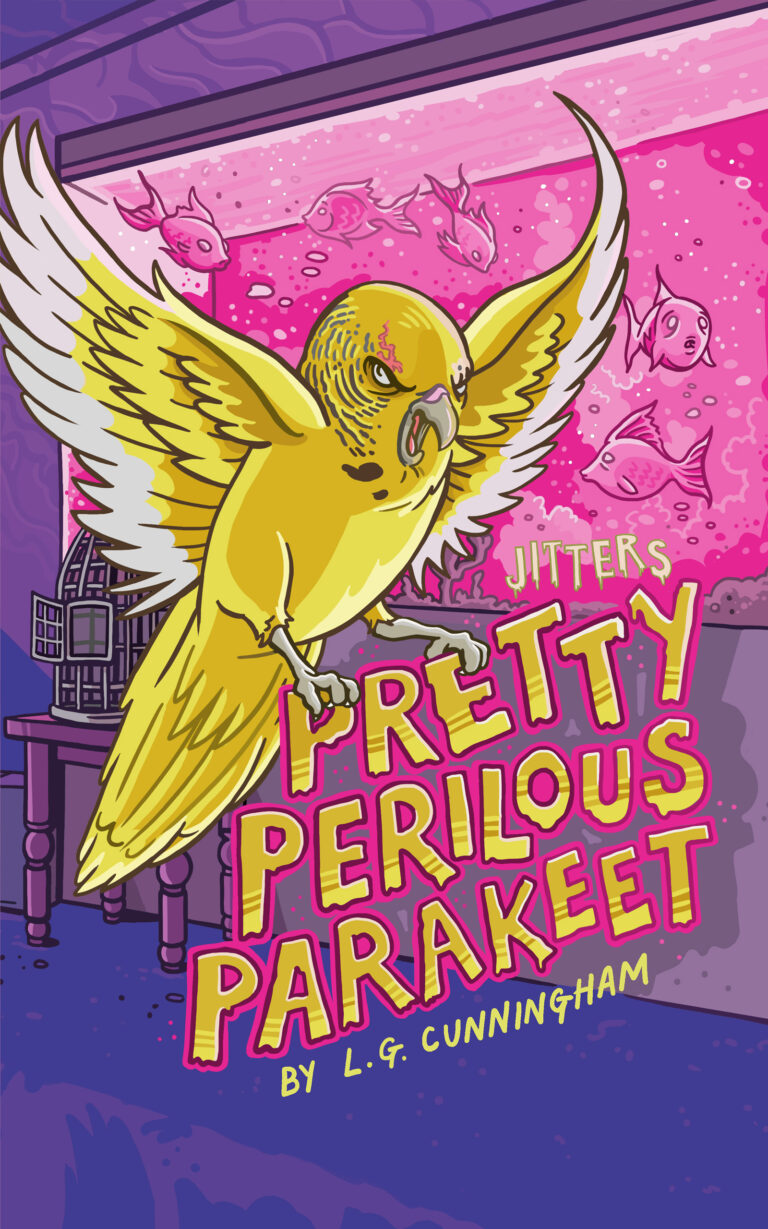 The Game With No Name
The explosive second book in the Jitters series by L.G. Cunningham is sure to be a hit for fans of Jumanji and Goosebumps.
Izzy Miller has grown out of 'family-game-night'. As a mature and sporty twelve-year-old, playing boring board games with her family is not her idea of a good time.
But when her brainiac twin, Noah, discovers an ancient board game and casts the dice, he unknowingly sets off a chain of events that freezes time and leaves the twins with a frightening choice – play or never see your family again.
To make it across the board, the Miller twins must face life-threatening (and yet eerily familiar) tasks involving a sweltering jungle swamp, a battleship at sea and a castle with a mystery murderer on the loose.
Will Izzy regret her lack of board game knowledge? Can she rely on her Einstein-like brother to solve the clues? 
And what has the grinning skeleton got to do with The Game With No Name?